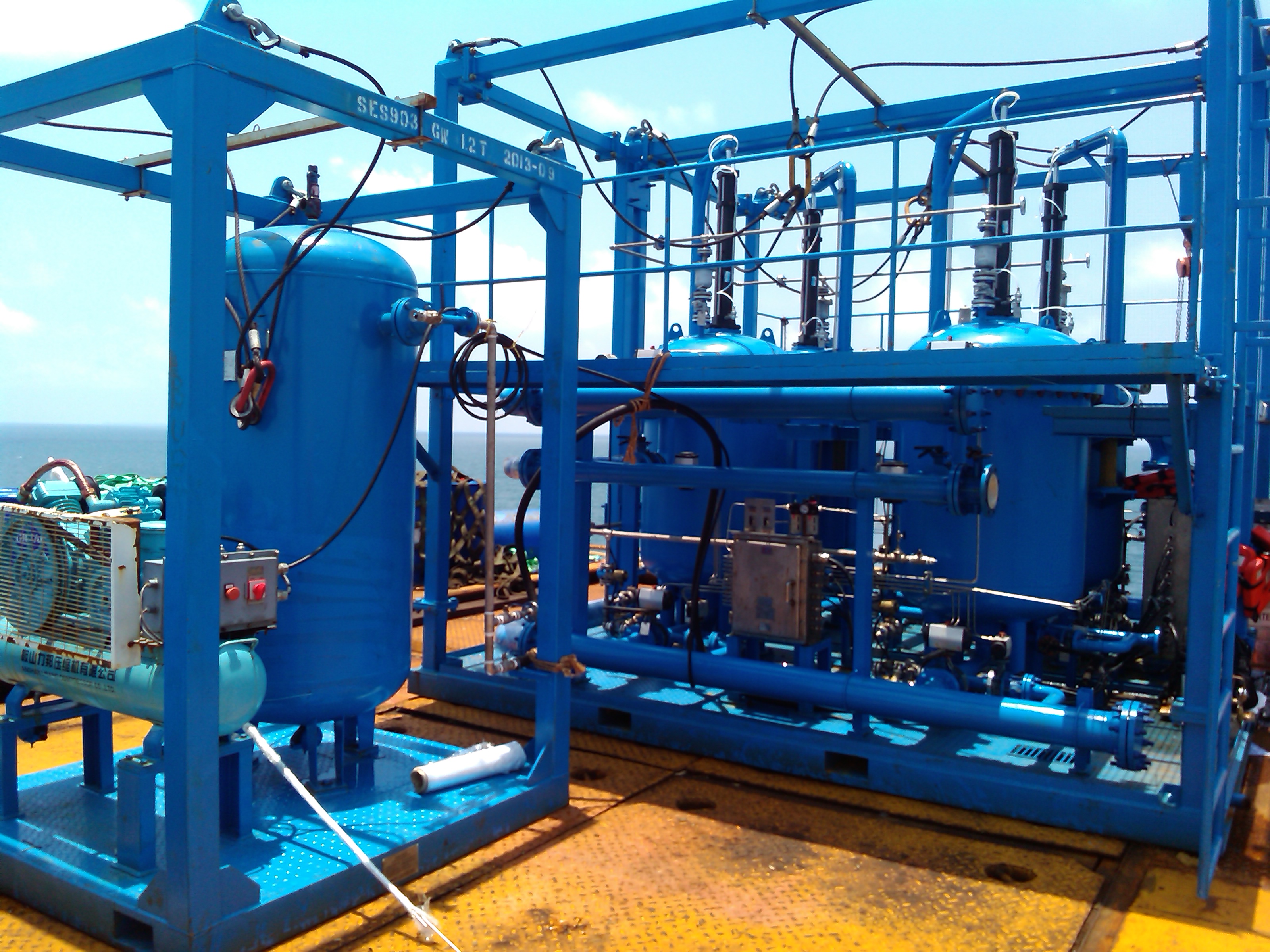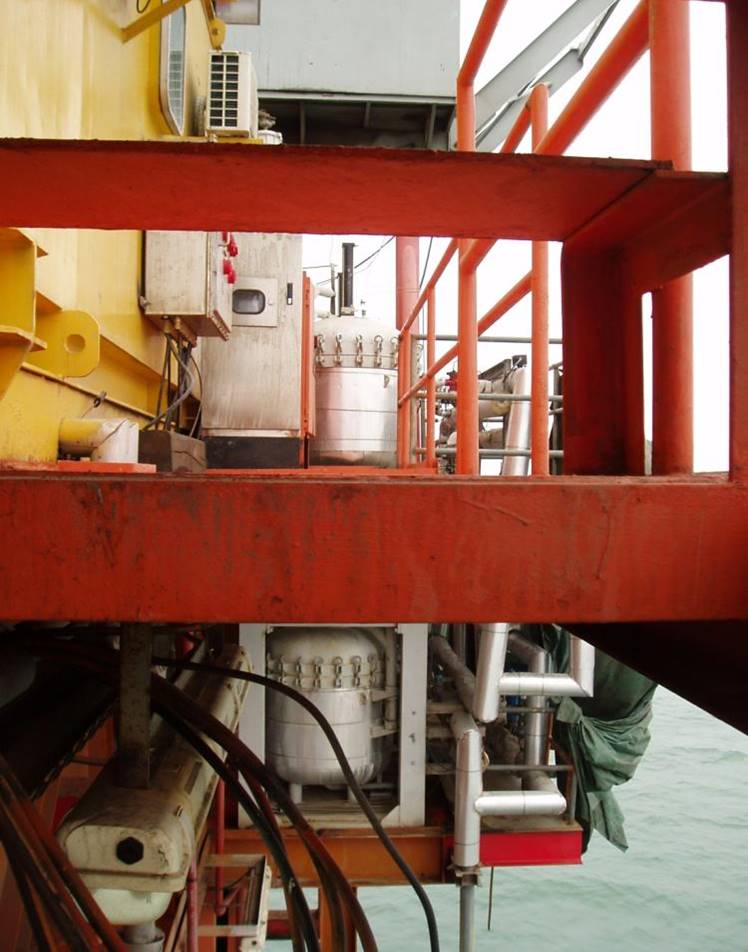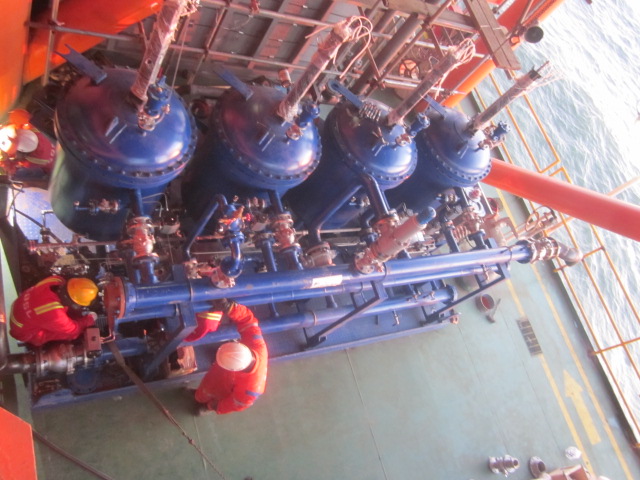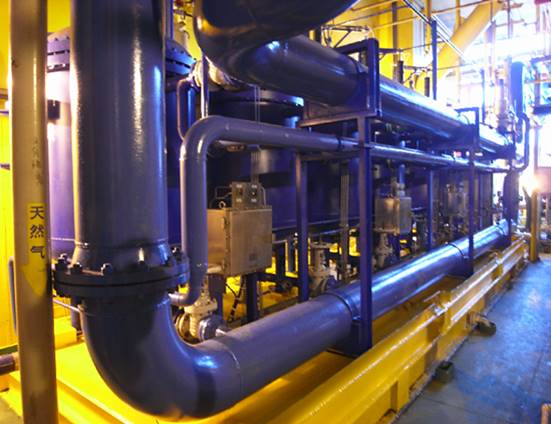 Automatic & Self-cleaning Filter — KGOL and PGOL series
The KGOL series Self-cleaning Rapid Filter is developed by LAND ECO, for the purpose to solve the difficult and important issue of "self-cleaning and recycling of oily wastewater in metallurgy, petroleum, chemical, thermal power and other industries" indicated in the national document "Catalogue of Water Saving Equipment (Products) Encouraged by the State" announced by the State Economic and Trade Commission and the State Administration of Taxation. (LAND ECO exclusive patent coalescing oil water separation! China Patent: ZL200510101129.2)
Contact us now
Characteristics
● The special structure design makes the filtering material working more effectively.
● Pneumatic actuator is used for the compression and loose of filtering material, which makes sure the filter precision, even after repeated self-cleaning.
● With the help of control valve and differential pressure setting, the special designed water collector manifold can make the effluent and back-washing water distributed well.
● Mechanical-electric integration design with PLC makes system running automatically.
● Utilizing LAND ECO patent coalescing materials as filter media with hydrophilic and oleophobic property.
● Both modular and engineered solutions are available.
Benefits
● Greasy S.S. down to 5mg/L, screening particles as small as 2-5 μm.
● Large handling capacity.
● Non-intermittent operation.
● NEITHER backwash pump NOR backwash pond needed.
ApplicationS
● Fine filtration for oilfields reinjection water with large capacity
● Produced water treatment for offshore oil platforms
● Filtering treatment and advanced treatment for circulation cooling water in power plants, oil refineries and petrochemical plants;
● Advanced treatment for sewage disposal works and oil refineries;
● Filtering treatment for water supply and drainage system in metallurgical industry and coal industry;
● Other oily water treatment with large-capacity and fine filtration requirement.
Note: Till now, more than 50 sets of KGOL rapid filter for oily water treatment have been applied at offshore oil platforms, coal chemical industry, petrochemical industry and other industries.
Cases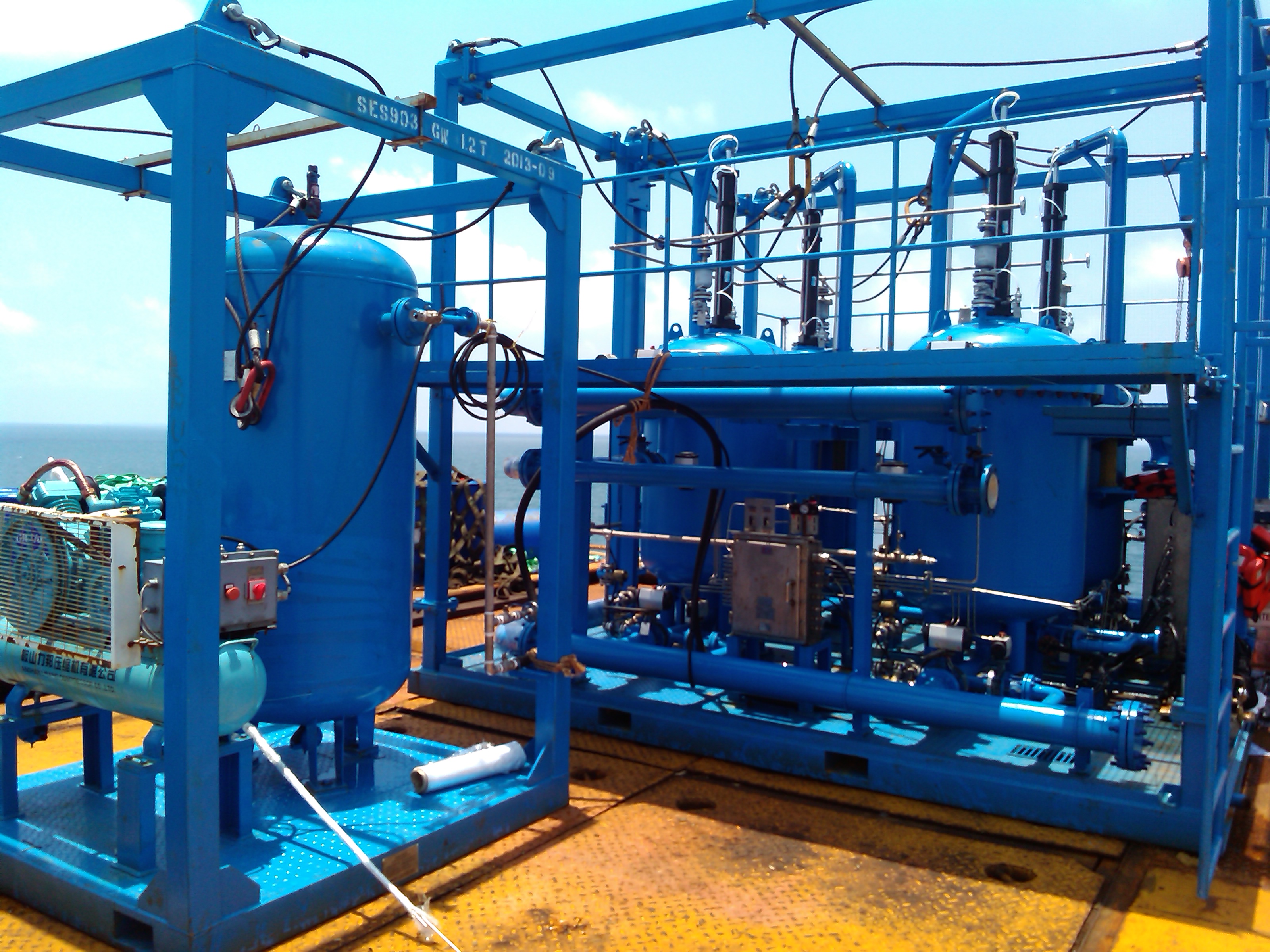 CNOOC SES Platform, Indonesia
CNOOC SZ36-1B Platform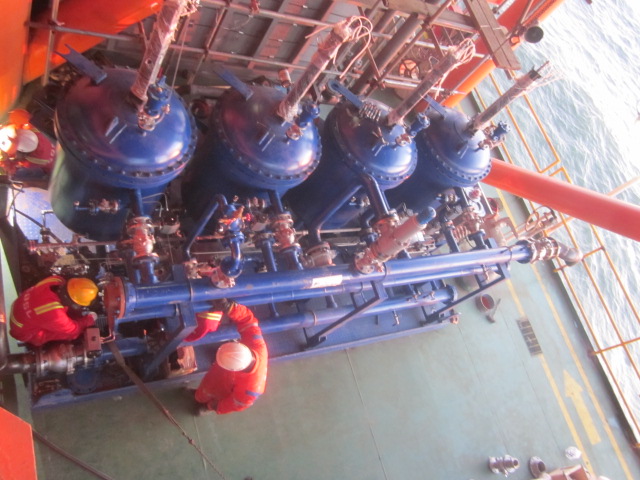 CNOOC JZ25-1S Platform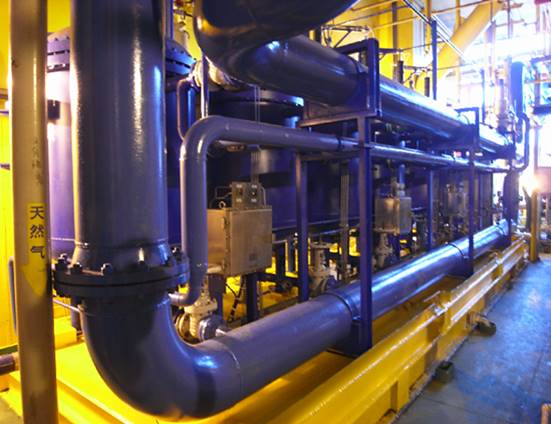 CNOOC WZ12-1 Platform